Memorial Services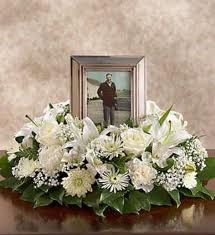 There's a growing trend towards having funerals or memorial services in locations other than the funeral home. Locations that are becoming more popular are churches or other places of worship.
Even though the service may not be held in the funeral home, the local family-owned funeral home can provide services to help you plan and coodinate the event.
This is what they do every day, and just as a wedding planner can plan a wedding for any location, the funeral director can plan and coordinate a customized, personalized experience for you and your family.
At Faith Chapel we have a cafe with coffee and tea with seating for 30 people. You can bring in your own food or have catering supplied.
Pick a time and date
The time and date of the memorial service can influence how many people attend, as well as dictate the theme of the service. Memorial services can be schedules weeks, and even months after the death. Some choose to delay until the person's birthday or anniversary. Either way, schedule the service so that guests have plenty of time to make travel arrangements. Consider whether you want to have the service in the early morning, mid-afternoon, or late evening.

Select a theme or purpose
The purpose, or theme, of the service allows people to truly focus on the person who has passed away and remember specific details about the person. Listed below are some possible themes to use in memorial services. These themes can easily help determine what types of readings to use, what songs to sing, what foods to serve, and what items to bring to the service. Overall, once you choose a theme, planning the memorial service gets easier.


How to Select a Theme
Did he or she have a specific hobby? Consider displaying sports equipment, trophies and awards, cooking utensils, written items, art and craftwork, or stamp collections – anything that recognizes the person's interests. Considering selecting a funeral program template that represents his interest.

Maybe the person took great pride in his or her career. If so, honor the profession by displaying items he or she used. Career-centered themes are especially appropriate for service-driven professionals such as firefighters, police officers, military figures, and teachers.

Consider the person's ancestry. Most cultures have their own traditions and ways of celebrating life. Investigate some of the unique rituals within the person's culture and honor his or her history. We can show a powerpoint slide show of their history and family heritage.

Some people are remembered simply because of their relationship to you. You may choose to honor the person's role, such as mother, father, grandmother, grandfather, etc. and recognize the value of the relationship. There are many memorial or funeral poems for mom or dad, as well as funeral scripture verses and songs that can help you communicate your relationship with the person.
Personalize the Memorial Service
There are a wide variety of ways that you can personalize a memorial service. Memorial poems, favorite songs and quotes are just a few ways that the service can be personalized. Displaying framed photos and other personal items that reflect the deceased's hobbies and interest are also a good way to personalize your service. Printed memorial programs can be distributed at the service, as well as prayer cards, bookmarks and other souveniers.
Please contact Pastor Fern Jones 705-499-8239