Services live on web: www.faithchapelnorthbay.com
Nov. 18 - 25 , 2018

SUN: 10:00 AM Morning Worship & Children's Church
TUES: 10:30 AM Casselholmes Service
11:30 AM Ladies Prayer
WED: 6:30 PM Bible Study
SUN: 10:00 AM Morning Worship & Children's Church
Kindly avoid scented products so that people with allergies
can come to church. Thank you.
UPCOMING:
6:00 PM on Dec. 6th Christmas Dinner
at The Grande Event Centre, 300 Wyld St.
-door and parking in back
Tickets in church foyer $35.00 Children $15.00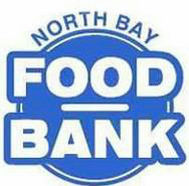 Our focus for the food bank basket on Nov. 25th is canned fish.
We are also accepting donations for the Pregnancy Resource Centre.